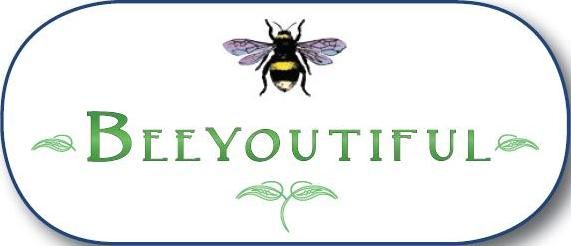 This review was a nice change from homeschool products and curriculum since it was for health and beauty products! It is not often I get the chance to review this type of product and it was certainly a pleasure. I have heard alot about the company
Beeyoutiful
, but had never tried any of their products, so when the opportunity came up, I was really hoping to be chosen.
The first product I received was
Tension Tamer: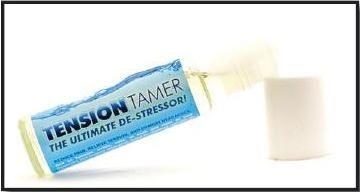 This incredible combination of essential oils act to reduce pain, relieve tension and combat headaches. A great nerve relaxer and pocket decongestant. Roll Tension Tamer on temples, wrists, nose, or neck and relax as your headache and tension disappear. Great for children too! Use as often as desired. Ingredients: Expeller pressed jojoba oil, expeller pressed sweet almond oil, grape seed oil, eucalyptus essential oil, peppermint essential oil, wintergreen essential oil.
I have to admit I was a little skeptical about a product that could make headaches and tension disappear! Well, I was in for a big surprise the first time I got a headache after receiving this product. I tend to get headaches right at my temple, although I don't get them very often. So when I rolled the
Tension Tamer
onto my temple, I was first surprised by how much it tingled! And the scent is pretty strong, but I think it is that scent that actually took my headache away.
Anyway, I was really amazed and happy to have such an amazing product that could help rid me of a tension headache. It is certainly worth a try if you get tension headaches!
The other product I had the opportunity to try is
Orange Lip B.A.L.M.
(B
eeyoutiful
A
ll-Natural
L
ip
M
oisturizer):
Who hasn't struggled at some point with dry, chapped lips?
Either during the dry winter months, after being outside gardening or during sporting events, or even during a cold. Conventional lip moisturizers can be harsh and even damaging to fragile lip membranes with chemicals and fuel derived bases. Beeyoutiful's all natural Lip Balms offer you a choice of a soothing, healing lip balm that you can be confident in the ingredients, knowing you are using the very best on your lips! The convenient size fits in your purse, pocket, diaper bag or gym bag for easy access wherever you may be.
Beeyoutiful's Lip Balm comes in two soothing flavors: Peppermint and Orange. Each has common ingredients that nourish and heal the lips as they moisturize.
GrapeSeed Oil- high in antioxidants (procyanidolic oligomers and polyphenols) and linoleic acid which nourish, moisturize, naturally provide anti-inflammatory support, and help smooth fine lines and wrinkles! So instead of merely relieving your chapped lips, it is nourishing them and helping them look their best as well!
Shea Butter- also high in antioxidants, Shea Butter helps bring elasticity back to the skin, moisturizes, has natural sun protection, and helps bring healing to scars and wounds.
Beeswax- recommended by Mayo Clinic as an excellent choice for a lip balm, beeswax is high in germicidal antioxidants, possesses natural anti-inflammatory abilities, and has been shown to have antibacterial qualities. It gives body to the lip balm while providing moisture and cell restoration for your lips!
Essential Oils- (Either Orange or Peppermint Essential Oil)- Both provide refreshing flavors while providing their naturally inherent benefits to your lips! Orange is a refreshing, citrusy blast that helps to brighten your lips. Peppermint's cool, tingly flavor will bring soothing refreshment to your lips on the driest of days!
I have to tell you that I absolutely LOVE the
Lip B.A.L.M.
!! It is SO smooth and creamy - not waxy feeling at all (which is one of my pet peeves with lip balms:-). The orange scent is light and fresh - very enjoyable. I had to threaten my daughter in order to be able to use this product enough to give it a review, cuz she is always "borrowing" things like this and I never see them again. The price is very reasonable at $3.00 each, or $2.70 each if you order 3 or more.
Come to think of it, where did my Tension Tamer disappear to???
If you would like to read more reviews of these and other
Beeyoutiful
products, visit the
TOS Review Crew website here
for more reviews.
I received this product for free in return for an honest review. I have not received financial reimbursement for my review of Beeyoutiful Lip B.A.L.M. and Tension Tamer.