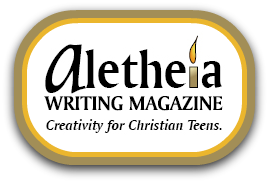 I wasn't quite sure what to expect when I was chosen for this review. It is called
Aletheia Writing Magazine
and I knew it was for Christian teens, but that is all I knew to start with. Then I received this beautiful full color magazine in the mail and couldn't wait to dive in and read it. But first, I learned that Aletheia is Greek for TRUTH!! So that makes it a very cool name for the magazine.
This publication is "committed to offering readers a quality literary and artistic publication that nurtures spiritually-minded creativity from Christian teens across the country."
Aletheia Writing Magazine
provides a top-quality opportunity for Christian teens who love to express their creativity through poetry, short stories, and art to be published in a fantastic publication.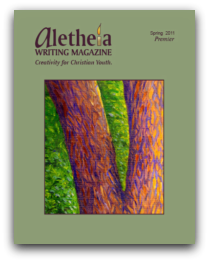 I read through every single page of this magazine (it was hard to put down once I started) and was so very impressed with the talent and creativity of these teens who had submitted work to
Aletheia Writing Magazine.
The magazine is chock full of poems, stories, artwork, book reviews and photography by teens from all over the world. There is a monthly Writer's Challenge, as well as articles that give a glimpse into the lives of professional writers and/or illustrators.
My daughter, who is 15 and the writer in our family, really liked the magazine. She thought it was very professionally done and that teens would feel very proud to have their work published in such a magazine.
There is a link on their
home page
where you can read the Spring 2011 Issue for FREE! You can subscribe to Aletheia Writing Magazine for only $26 per year and that includes 4 issues per year of a beautiful and inspiring 40-page full-color magazine (including shipping and handling).
I received this product for free in return for an honest review. I have not received financial reimbursement for my review of Aletheia Writing Magazine.